Is this you?
You want a more meaningful life and harmony with your true self. It's time to bridge the gap between who you truly are and how you're living. When we connect with our own soul, our actions effortlessly align with it for amazing results!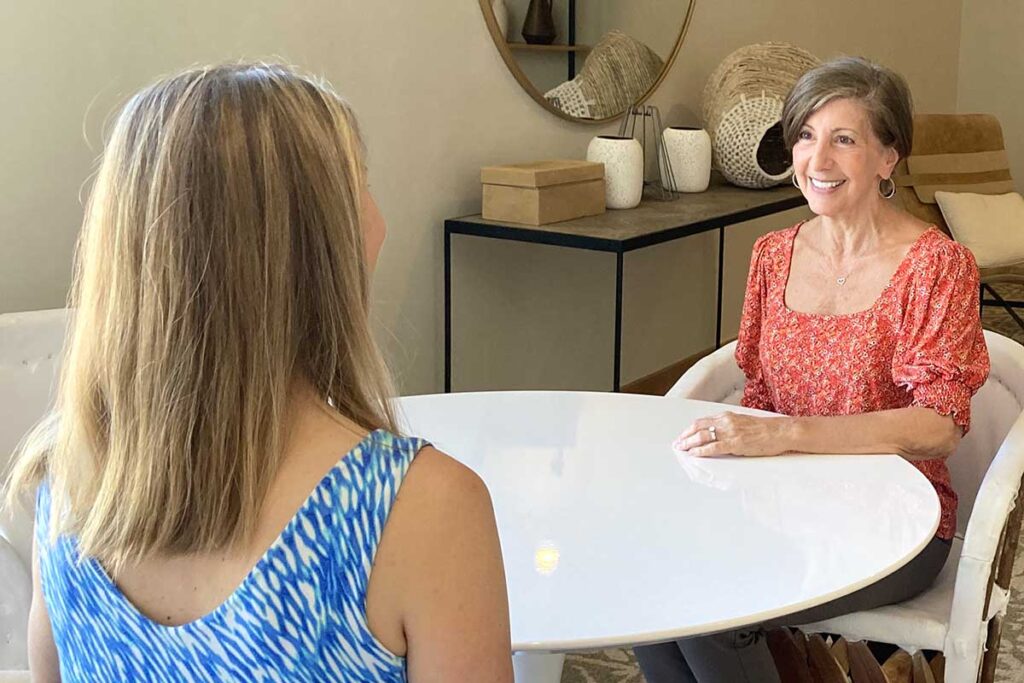 Do any of these challenges sound familiar?
You've lost touch with who you are, what you want, and why you're here
You're stuck in an endless cycle of expectations and disappointments
You're frustrated and discouraged when things don't fall into place
Results I Help Clients Achieve
Have an unwavering sense of Self
Align every step you take with who you are
Experience life with more peace and ease
My Approach to Move You Forward in Life
My approach is to challenge your thoughts, beliefs, and opinions so you can connect the dots between how you see the world and the quality of your life. That's because they're inextricably connected.
When you want a better life, project a better vision. While goals are important, your happiness and well-being are shaped more by how you perceive yourself and your place in the world. Your identity is a stronger driver of behavior than your goals.
I hear what you're not saying and show you the parts of yourself that are hard to see. I call you
out on every thought, word, and deed that is inconsistent with what you claim to want. And I see
how awesome you already are!
When you want a better life, your perceptions and projections must reflect a better vision.
How the Magic Happens
For most clients, we meet for six sessions every other week for three months via Zoom. We have hour-long calls to clear the path for steady progress.
Clients who realize the most with me are:
Curious – to know more about themselves, the world, and their place in it
Awakening – to new perspectives and possibilities
Challengable – willing to take an honest look at themselves and their choices
Why wait? Change comes via action. You can create your most authentic life possible, and I can help.
NEXT: Read testimonials from happy clients, and when you're ready, get in touch with me for a fresh approach to living a richer, more meaningful life.
Enjoy a richer, more meaningful life.