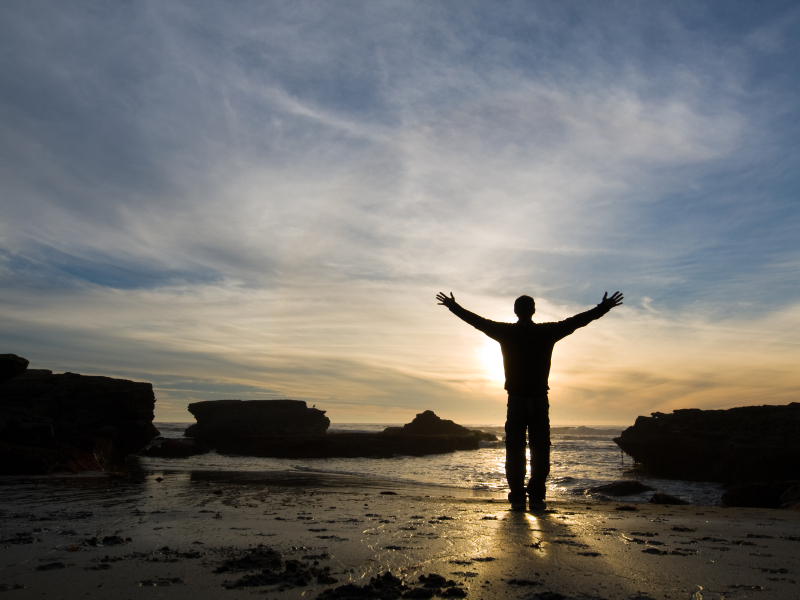 Meet your most authentic self!
Let your restlessness inspire you.  Life coaching is a way for you to move forward through your own inner wisdom.  Start by getting clarity on your life then empower yourself to make it better.  Explore the deeper awareness of who you are, what your life purpose is, and how to move toward fulfilling it.  There are no judgments made or advice given, and every path is perfect.
Have you lost sight of yourself?  When Shakespeare said, "To thine own self be true," he understood how unique our personal path was to each of us.  Life coaching is the process of designing and creating your most wondrous life.  Whether you are climbing out of a hole or climbing up a mountain, enlisting compassionate support can help you to dissolve the obstacles that are in your way.
Take the first step on your own behalf.  If you think something has to happen in order for you to move forward, you've got it backwards.  Change comes via action, not wishful thinking.  You can create the most authentic life by engaging me to engage you.
Freedom, authenticity, and meaning are within reach.  The life you dream of is not only possible; it's waiting for you.  Invest in the best expression of yourself now.
Life Coaching Applications
Discovering your life's purpose
Transitioning from one chapter of your life to the next
Clarifying and strengthening your relationships with others and yourself
Identifying goals and establishing strategies to achieve them
Balancing mind, body, and spirit
Developing strong parenting skills
Defining and prioritizing your values
Aligning your desires, thoughts, and actions
Opening to the flow of abundance in your life
Elevating your consciousness to live a more meaningful life
Integrating your ego's desires with your soul's purpose
Releasing limiting beliefs and attachments